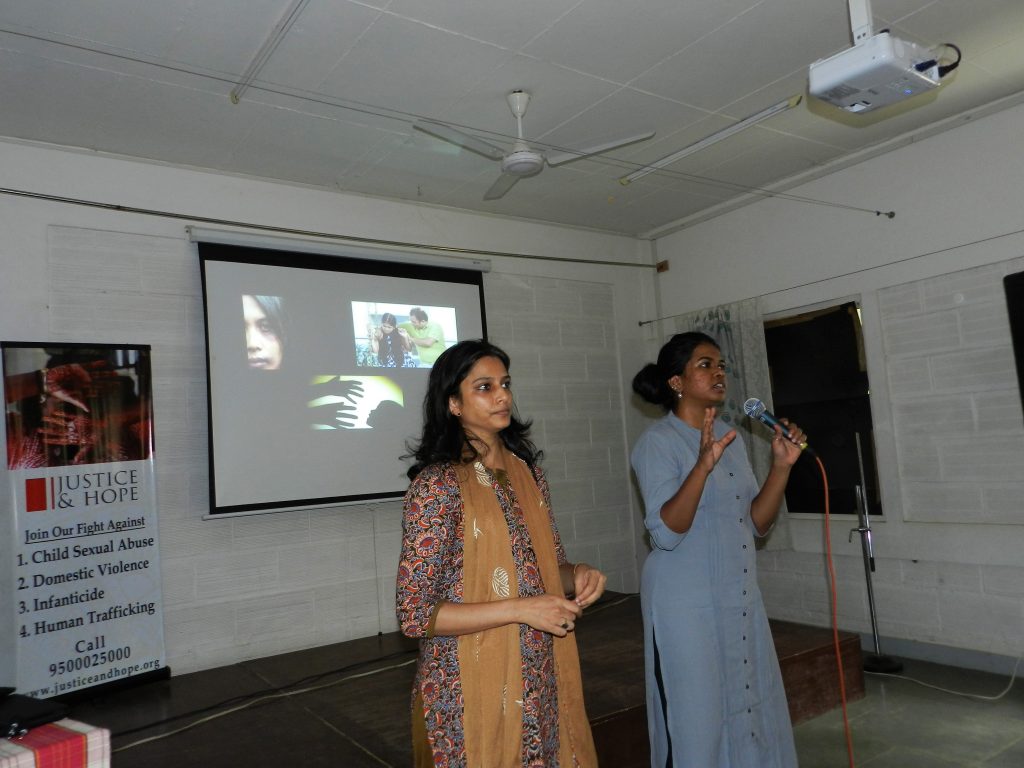 Protection Of Children From
Sexual Offences
All institutions which deal with children were given a mandatory stipulation by the Indian government to implement the POCSO Act (Protection Of Children from Sexual Offences). The act provided a robust legal framework for the protection of children from sexual assault & harassment, and pornography, while safeguarding the interests of the child at every stage of the judicial process.
It was implemented in all our educational projects, with all staff members, and the beneficiaries and their families. This gave us the opportunity to address other topics like gender equality in traditional households, the value of and respect due to women—topics which are usually considered "taboo".
We organized a POCSO training for our staff to ensure that everyone gets accustomed to the act. It was conducted by a team from Justice and Hope led by Mrs. Pranitha Timothy. The sessions were held separately for staff, students, and the parents. The session presented an open forum for everyone to ask questions. We also had follow-up sessions after the training to recap and ensure the protection of our students.
After the training, a 'code of conduct' was designed for the whole organization. The 'Child Safety Code of Conduct' outlines appropriate standards and behaviour for all adults towards the beneficiaries of Karunakarya. The code serves to protect children in the school and at home, reduce any likelihood for abuse and guidelines to support children.