OUR DIRECTIVE
Breaking the cycle of poverty is only possible by developing skills and building supportive and meaningful relationships. We at Karunakarya believe in developing everyone on a holistic level and providing them with opportunities to transform their lives.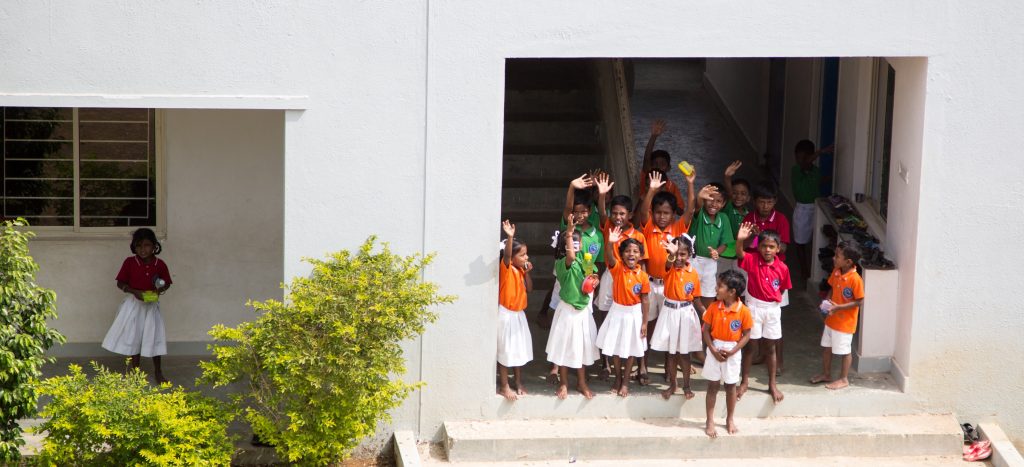 Vision 2030
"To develop a confident and responsible community with a strong ethical perspective"
Mission 2030
"To empower the children and youth through holistic education and a community-based approach"
Core Values




Karunakarya was founded in 2001 in Chennai by Christopher & Cynthia Chellappa. It started out with transit schools, bridge courses, and after-school tuition centres in certain slum areas of Chennai city. Our organization has grown exponentially over the last 20 years. We have shifted our focus from the city to the development of rural areas, where we see a greater need for our presence. The projects which we ran in the city of Chennai were handed over to other organizations, to ensure that the support to existing beneficiaries continues.
In every project area, we focused on 'experiential learning' to bring about actual growth. To many, this may be a natural system, especially for people from countries to the West of India. Independent and critical thinking, and having an opinion are very contrary to the conventional way of teaching and learning in India. In the poor communities these traits are considered as inappropriate for their social status. This is where we are working on achieving a breakthrough. One of the main traits which we try to enhance in our beneficiaries is to approach everyday problems with critical thinking and coming up with innovative solutions. When people own the solutions to their own problems, it gives them the best chance to reach their goal and break out of their current situation. Our various projects aim to make our beneficiaries aware of their creative outlets and help them to use their creative talent to express themselves. After introducing our core values, we realized that the value "Respect for all" needed to be emphasized on with specific topics addressing the overall concept of responsibility. The feeling of ownership towards oneself, the community, and the environment builds the value of respect in all of our beneficiaries.
Building on a successful year with the focus on 'creativity and innovation', we introduced the concept of 'attitude' as a new piece to the puzzle. This highlights the importance of values and ethics as important elements to the way we translate our ideas into creating impact. We want to inspire confidence for creative problem solving, instilling values and ethics, and to create testimonies which will ripple into the communities.